Yu-Gi-Oh! Dark Magician 12 Inch Statue
Regular price
$159.99
Sale price
$139.99
Unit price
per
Sale
Sold out
First 4 Figures is proud to introduce their latest PVC statue collectible, Dark Magician! This is the second statue to release in the Yu-Gi-Oh! PVC lineup.

"The ultimate wizard in terms of attack and defense."

The statue's concept is inspired by one of Dark Magician's iconic summoning poses in the anime, where he's in this "ready for action" stance with the Dark Magical Circle in the background. He has his left arm stretched out and is wielding the Magician's Rod in his right hand, ready to cast his signature spell: Dark Magic Attack.

The smoke on the base adds emphasis that Dark Magician has been newly summoned onto the battlefield. Since Dark Magician's origin story dates back to Ancient Egyptian times, we decided to design the base to reflect this aspect of Dark Magician, from the sandy and rocky environment atop the base to the hieroglyphic patterns on the side.

Dark Magician was released as available in 2 color variants, purple or blue. Approximately measures 12-inches tall.
Share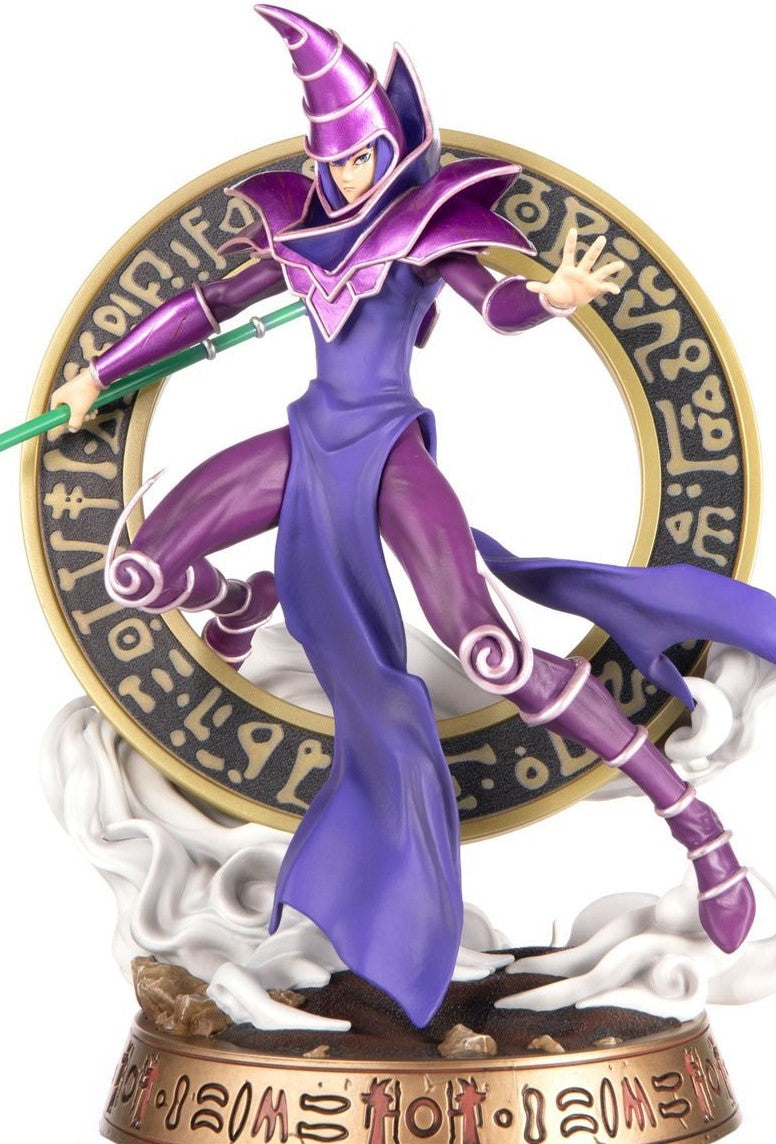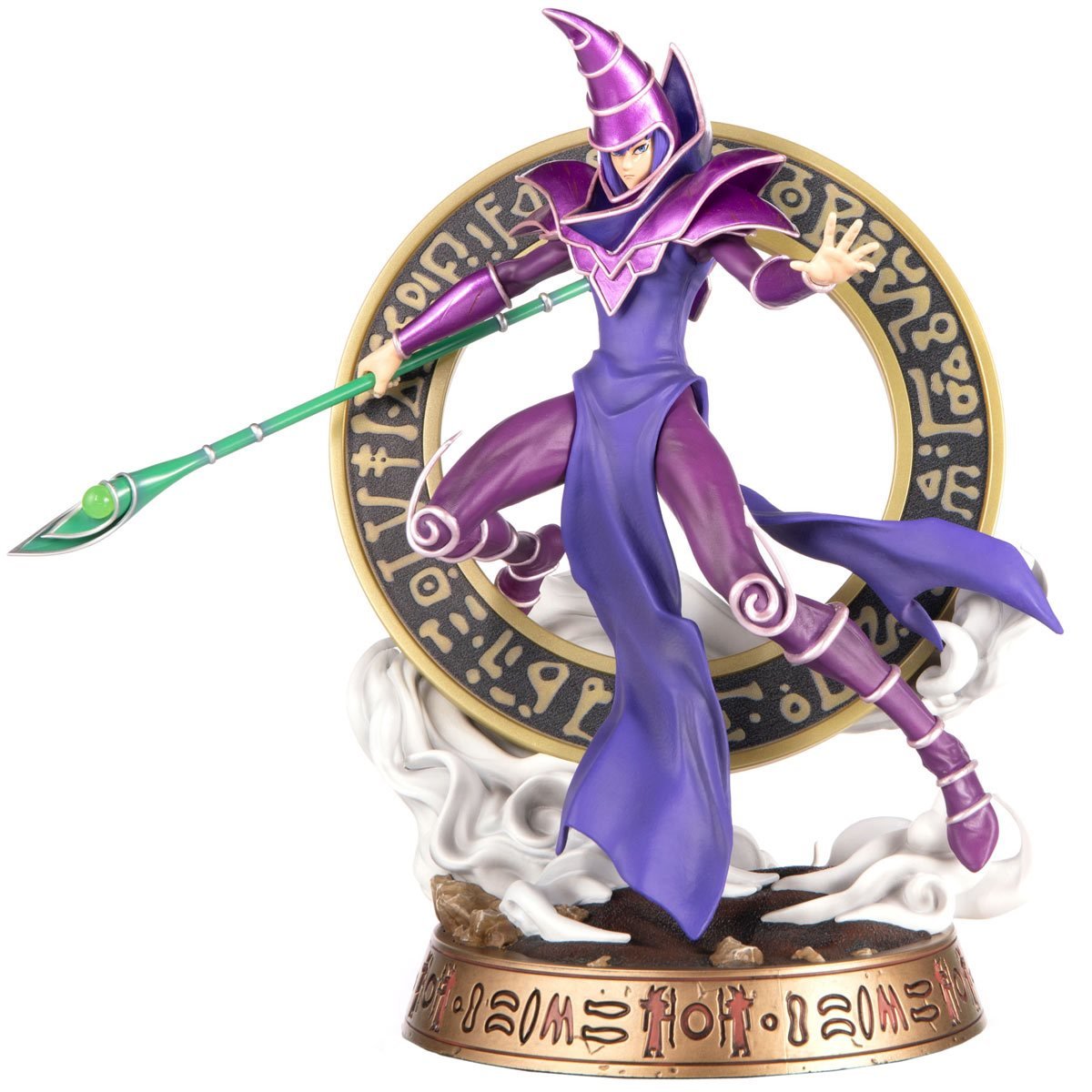 The Eternity Collectibles Difference
U.S. Based Small Business

We focus on providing a quality, memorable, and convenient experience for our customers. To do so in a timely and manageable manner, we restrict our products and services to U.S. domestic sales only at this time. Great care is put into fufilling our orders expeditiously and safely to ensure you enjoy your investment quickly and with great satisfaction!
"Air Tight" Packaging

We strongly believe that every single product, regardless of how big or small, should be packaged with the utmost care. We take care to ensure your products are protected from both the elements and common incidents associated with shipping fragile goods. Our motto when packing is, "If you can hear it move, it's not good enough.". We like to pack our products "air tight" so you can enjoy your investment in one piece! No pun intended!
Quality Selection

We hand pick select products we sell based on that brand's quality reputation, customer recommendations, and anime popularity. This will shorten the time you spend scrolling endlessly through tons of products you have no interest in or don't meet our quality standards. We only want the best for our customers.
30 Day Return Policy

Feel confident with your purchase! We offer a 30 day return period. For full info, please see our Refund Policy.